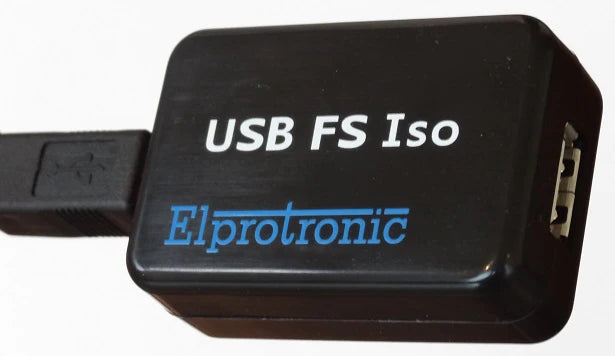 Applications Of USB Isolators
A USB isolator is a device that provides galvanic isolation between input and output connectors while passing USB signals between them.
In applications where a direct USB connection can produce noise (ground loop noise to audio or measurement), a direct link can be unstable (noise to USB signal).
Or isolation is required to safeguard the USB port or for electrical safety are all situations where USB isolators are employed (for example, laboratory measurement). 
Professionals use USB isolators to avoid and combat ground loops, equalize currents, and overvoltage protection. If you want to avoid sharing ground with your computer, USB isolation works by generating a separate ground for the USB device (and other devices you might have connected in your house).

As a result, ground loops won't occur. Additionally, it will shield the host and USB device from electrical and static shocks. The USB isolators isolate the crucial application from the 'regular' PC system and potentially decouple all USB connections.
Some applications of a USB isolator include:
The electrical separation between measuring devices and the computer

Effective ground loop reduction - great for music studios and event technologies

Automotive spike protection, such as that used while testing control units

Different ground levels are decoupled in industrial control technology.

It can also be utilized as a "power injector" for USB devices that are typically powered by a USB port but don't deliver enough current for the USB device to operate reliably.
Meet USB 2.0 FS Isolator from Elprotronic Inc.
Since 2003, Elprotronic Inc. has been making Flash programmers and production tools. With the release of their recent XStream-Iso and XStreamPro-Iso programmers, the built-in isolator available there is being sold separately as a standalone product, the USB 2.0 FS Isolator. 
The user can easily insert one USB-A and one USB-B connection into it, and connect to their device at full-speed with a data rate of 12Mb/s. With an internally isolated DC-DC converter that supplies power from host to device at 5V, up to 400mA, the new device now has 6.5KV isolation. No external power-supply required.
Full product info available here:
https://www.elprotronic.com/products/usb-2-0-fs-isolator
Elprotronic is the number one spot for Flash and Gang Programmers to find unique technological solutions. Explore our products today!